Museum of the Memory of Vine and Wine
Vineyards and wine production have been present throughout the history of the Bages. Vines have shaped the region for centuries, transforming the country around the villages into extensive vineyards. Closely related to the history and identity of our region, such vineyards are still clearly visible in the Bages landscape, where dry-stone walls have been used to turn the steep slopes of the hills into farmable terraces.
Wine production drove the economy of the Pla de Bages from the Middle Ages and throughout the post-war period up to the 1970s. Vines have formed part of the daily life of the locals and have affected many aspects, to the point that almost all houses built between the 18th and 19th centuries had an underground cellar to produce wine. .
The aim of the Museum of the Memory of the Vine and Wine is to pay a small tribute to all those people who looked after the vines, cultivated them and harvested the grapes to make wine and its derivatives. Through objects and materials related to the world of wine, which will transport us to a not too distant past, we'll take a trip down memory lane to discover just how important this crop was to the Pla de Bages. An essential visit that bears witness to the people from the municipality of Sant Fruitós de Bages who toiled in the vineyards and whose lives and achievements have been passed down to us through oral memory.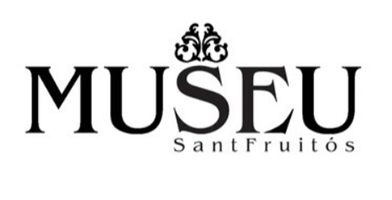 Museum of the Memory of Vine and Wine

Plaça de l'Era de Cal Vallbona 3

CAT ES

Thursday: 5 pm to 7 pm Saturday: 10 am to 2 pm Sunday: 11 am to 1 pm
Need more information?
Please consult the establishment directly!